Interview: WiseEnergy's 550 MW Solar Asset Management deal in India
Pratik Ghoshal, WiseEnergy's Global Head of Business Development, spoke to Mercom about its recent deal and the importance of solar asset management in India.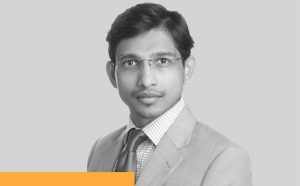 With rapid installation targets and a large existing operating base of assets, solar asset management is fast gaining traction in the Indian market. Solar asset management includes all aspects of the solar asset lifecycle, primarily focusing on the operating phase but also can be during development and construction. WiseEnergy is a known name in this segment, with its presence spanning across Europe, the U.S., Africa, and India.
WiseEnergy recently signed a multi-­year contract to provide comprehensive asset management services for a 550 MW solar portfolio in India that Actis Long Life Infrastructure Fund had recently acquired.
Mercom had a chance to speak to Pratik Ghoshal, WiseEnergy's Global Head of Business Development, to get a detailed understanding of solar asset management and what it entails. Ghoshal spoke about the various facets of asset management, its scope, as well as its challenges. He also shed some light on WiseEnergy's strategy to navigate through these tough times amid the raging pandemic COVID-19.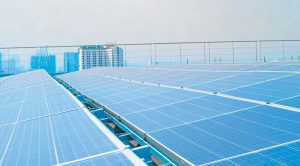 Here are the edited excerpts from the interview:
As a global asset management company in solar, what are some of the challenges posed by the Coronavirus pandemic, and how are you navigating these challenges?
The COVID-19 pandemic is bringing the world into uncharted waters. The ability to adapt quickly to the challenges imposed by the "new normality" and a problem-solving attitude make a company a survivor and a leader. Given the economic uncertainty for so many investors, businesses and individuals, today, it is more important than ever to ensure we exceed our clients' expectations and returns by increasing the generation and reducing the risks and OPEX overheads of their current operating solar plants. Even during uncertain periods such as the COVID-19 pandemic, we have demonstrated we can deliver market-leading returns for our clients, thanks to our delivery model, which combines on-site and off­site management, global shared service teams, our proprietary technology platform, and robust H&S practices that allow us to manage assets optimally, no matter the circumstances.
Solar asset management is more than just O&M. Tell us about your services. Do you typically focus on managing operating projects, or do you also get into the development side?
WiseEnergy is an international asset management service provider. With its roots in Europe, WiseEnergy has been operational since 2008 and offers all services required to manage and operate medium and large scale solar plants throughout their entire life cycles. This means that we can manage both the development and construction phase of solar plants as well as the operational asset management phase, including technical, finance, and commercial asset management services. Our 'continuous feedback loop' from supporting investors with acquisitions through to operating plants ensures that our clients receive the benefit of our experience and hindsight.
Leveraging our extensive experience and a library of knowledge that spans over 11 years, 1,500 solar plants, and millions of plant performance data points, we are able to anticipate, identify and proactively address issues that asset owners and operators in India are facing for the first time. In India, our main offer is comprehensive asset management services. However, we also offer development and construction support, along with other strategic services to our 'strategic growth' customers.
Can you add some more color to the recently announced 550 MWp/400 MW A.C. asset management deal between Actis Long Life Infrastructure Fund and WiseEnergy? Is this your first deal in India?
In 2018, WiseEnergy entered the country with the establishment of its Indian subsidiary in Hyderabad, and its first asset management contract with an international client for six operating solar plants in Telangana with a total installed capacity of 104 MWp. The agreement with Actis represents a major milestone for us in India and cements our investment in the region. Not only does the Actis deal increase our presence in India, one of our key growth markets, it also establishes our partnership with one of the most highly reputed infrastructure fund managers in the world. We are honored that Actis ALLIF chose WiseEnergy to manage its newly acquired solar plants in this country. We are excited about the growth possibilities this brings for both parties in the future.
Today, we can proudly say that we manage 11 assets in India for a total capacity of over 720 MWp (and with another 650 MWp in advanced pipeline discussions), which makes us the largest independent solar asset management company in Asia.
Can you explain the ways you can deliver Return on Investment(ROI) for your clients?
WiseEnergy doesn't require an upfront investment from customers; hence metrics like ROI are not relevant in the traditional sense. However, our delivery model drives yield increase, risk reduction, and OPEX minimization, increasing net asset value, and operating returns. In almost all of our plants, we have consistently surpassed budgeted or acquisition-level IRR targets.
How does WiseEnergy differentiate itself from the competitors?
WiseEnergy is uniquely placed to manage and improve our clients' assets through our proactive and innovative approach. Innovation, technology, and experience are the three pillars that set WiseEnergy apart.
First of all, WiseEnergy drives superior results through continuous investment in R&D and a long-term commitment to innovation. We can demonstrate the overall financial impact of different operational interventions in the short- and long-term, which means we can translate engineering challenges and opportunities into revenue upside and cost savings with confidence.
Then, our proprietary technology platform delivers rapid and high­-quality data-driven insights and results, irrespective of asset size, location, or equipment make-up.
Finally, WiseEnergy has not only one of the longest operating histories in solar asset management, but it also has one of the largest teams (over 120 employees) of qualified and experienced solar asset management professionals in the industry. Our global shared services structure provides our clients with access to the breadth and depth of our specialist services globally while our local offices in the U.K., Italy, India, and the U.S. ensure our clients also benefit from the cross-border experience and domestic expertise.
Can you tell us about some of your important clients across your target markets?
We are rapidly expanding our geographic footprint as clients understand how our value-add proposition supports their growth strategies and optimal performance of their plants. We are present in Europe with plants in Italy and the U.K., in Asia with plants in India, in Africa with plants in Namibia, and in the U.S. with plants in North Carolina and Virginia. Most of our present and target customers are infrastructure and energy funds, but we also serve large developers and IPPs.
Has asset management caught on in India? Are there any unique challenges that solar projects in India specifically pose?
Though it's still the early days, we are seeing a trend among investors and asset owners considering outsourcing of hitherto in-house asset management. The pattern is more prevalent in new market entrants, especially institutional investors, infrastructure funds that are leading M&A in the industry. However, several incumbents are also discussing outsourcing comprehensive asset management with us so that they can concentrate on asset development­-finance-acquisition; they see outsourcing as a platform for significant and rapid growth.
Solar, and in general, all power and infrastructure projects in India need to manage regulatory compliance effectively and in a comprehensive manner, which can vary state-wise and can be more complex than in many other markets. Contracting in India is also challenging and time-consuming to manage. Further, we have seen that many operating assets in the market urgently require performance improvement strategies. Finally, financial asset management is often disparate-disconnected and can make it very difficult for asset managers, portfolio managers, and senior management to develop a holistic view of asset health and value. Hence the financial and operating status of assets often doesn't match.
By bringing together all regulatory, contracting, technical, and financial activities into a seamless, holistic service, we can dramatically improve the performance of the plants and significantly reduce the total cost of operations.
What do you think is the best strategy to minimize risks and maximize revenue for projects in India?
Our aim is simple: we're interested in making our clients' asset operations slicker, easier, and as profitable as possible.
Only a dedicated, comprehensive, holistic, and integrated asset manager can identify and address risks in time and maximize revenue potential.
Asset owners in India now recognize that disparate and disintegrated asset management with large and complex in­-house teams are not in the best interest of the asset or its returns. Further, investment in specialized technology platforms to manage assets, such as our proprietary platform, is also key as it increases efficiency and dramatically reduces costly human mistakes.
How do you see the global solar market next year in light of COVID-19?
We remain confident that the solar market will continue to grow rapidly and lead the world's transition to clean energy. If anything, COVID-19 has shown the benefits of bluer skies. Regarding India, the market remains a key global driver for solar growth thanks to its ambitious and admirable solar targets and its determination to deliver them.